P160
P160 is a multi-biometric identification time & attendance and access control terminal, which can connect with third party electric lock, door sensor, and exit button etc. With the latest palm/fingerprint identification algorithm and streamlined technology, it can hold 600 palm templates and up to 3000 fingerprint templates without dividing into groups. Communicating via Wi-Fi, TCP/IP, and USB host, it ensures a smooth connection and data transfer. Amazing verification speed and intuitive operation process make it popular. Elaborately designed and finely processed, it matches your slap-up office perfectly.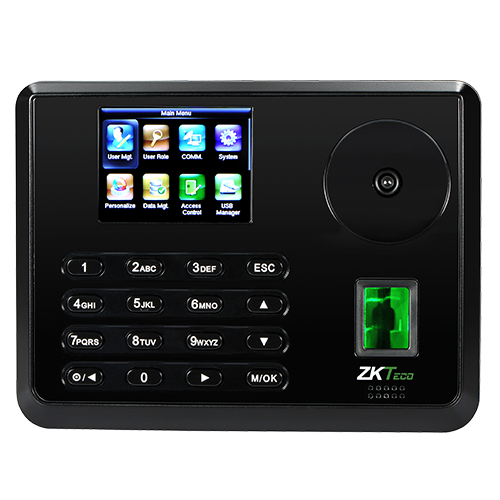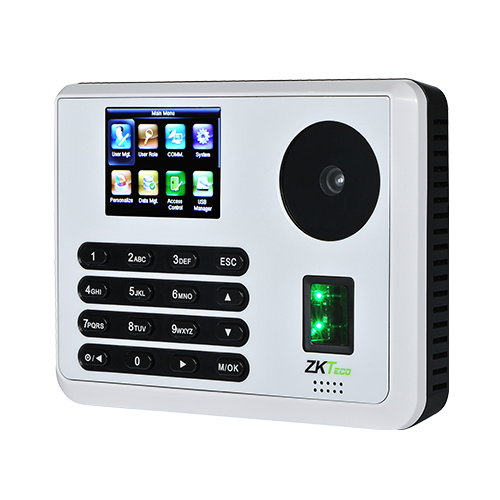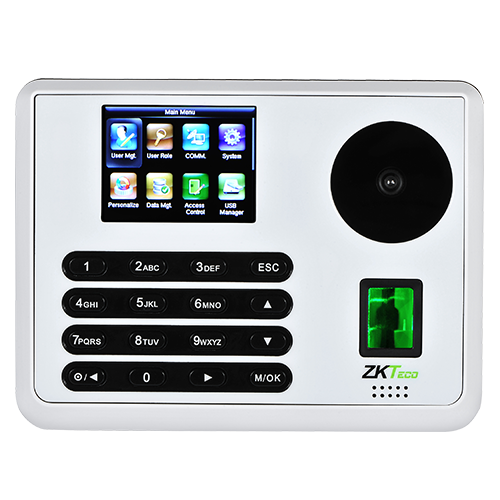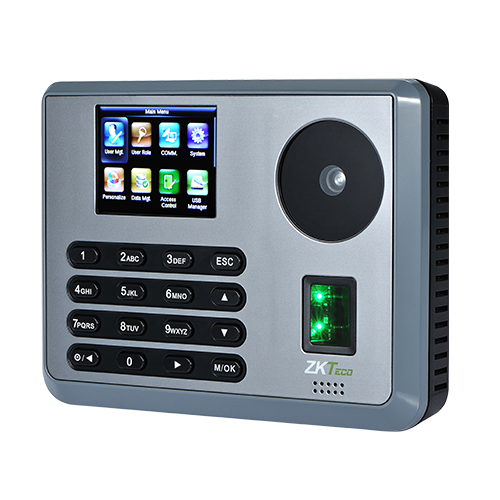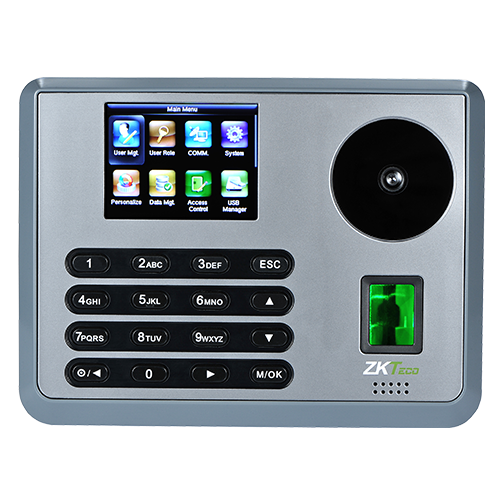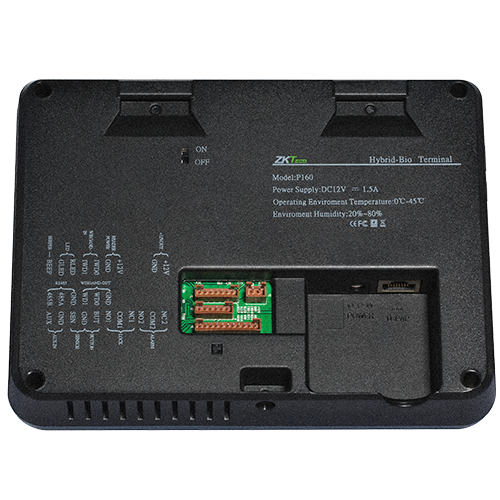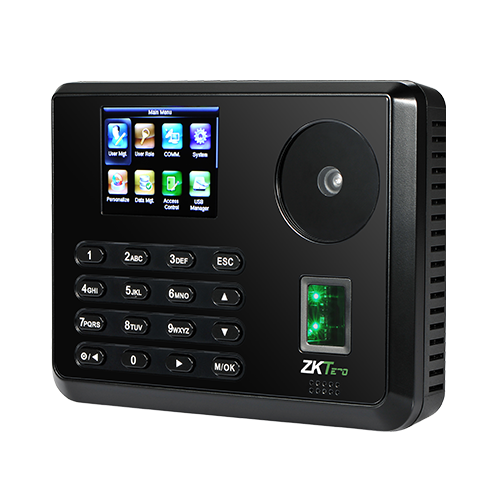 ---
Product Features
1,000 Palms, 3,000 Fingerprints, 10,000 cards and 5,00,000 records
Elegant ergonomic design
Verification speed less than 1 second
Easy installation
Professional ZKTeco Palm and fingerprints identification algorithm
TCP/IP, USB-Host and Wi-Fi communication
POE module / 3G module / 4G module / High (general) level access control module / Battery module/ Printer
Technical Specifications
Display
2.8-inch TFT Color Display
Palm Capacity
600
Fingerprint Capacity
3,000
Card Capacity
10,000
Logs Capacity
100,000
Communication
TCP/IP, USB-Host, Wi-Fi (Optional)
Standard Functions
Automatic Status Switch, Self-Service Query, Work Code, T9 Input, 9 Digit User ID, DST, Scheduled-bell,SMS,RS232 Printer AC module 1:Exit Button, Door Lock, Alarm,12V OUT,AUX IN
Optional Function
ID Card, IC Card POE, 3G/4G, Battery Module, ADMS AC module 2: Exit Button, Door Lock, Alarm,12V OUT, AUX IN, Door Sensor, RS485, Wiegand IN/OUT.
Power Supply
12V 1.5A
Verification Speed
<_1 sec
Operating Temperature
0 - 45 °C
Operating Humidity
20% - 80%
Dimensions
179.95 x 134.94 x 38.5 mm